Hotel Sarina Dhaka has come up with a delightful pasta festival named 'Pasta la Fiesta' in Risotto, the Italian cuisine restaurant. The pasta festival will start on 17th November & continue till 27th November 2022.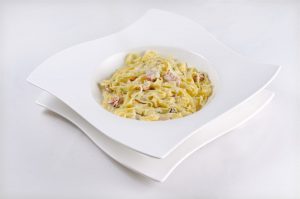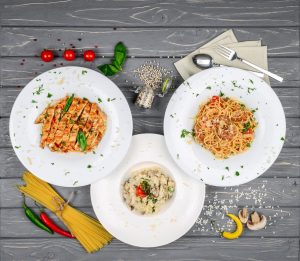 The festival is all about giving the foodies something that gives the taste buds and soul a unique experience. The menu has been crafted skillfully with Nibbles, Varieties of authentic pasta recipes, and some sweet treats. The subtle yet exotic blend of Italian flavors is highlighted to satisfy the endless appetite of foodies. Pasta La Fiesta is going to be a week-long saga of Italian pasta goodness. There will be buffet live stations of pasta with 15 variations. In total 3 counters will be there; The Nibbles counter, The Pasta celebration counter, Dessert counter. At the Bread Counter, an assortment of in-house baked fancy fluffy bread will be there with lavish options like Grissini, Lavash, Cheese Straws, Focaccia, etc. Alongside the bread, there will be some scrumptious Dip too such as Pesto – Basil Pesto/ Coriander Pesto/ Sun-Dried Tomato Pesto. Olive Oil – Herbed Olive Oil Dip, Cream – Sour Cream/ Yoghurt Dip/ Cheese Dip/ Pepper Dip, Bean/ Veg Dip –White Bean Dip/ Caper and Spinach Dip, Olives – Marinated Olives, Hummus – Chickpea/ Beetroot, etc.
The Pasta Celebration Counter is basically the promising counter of Pasta with in total of 15 variations. The counter will have live cooking stations with experienced Italian cuisine specialist chefs who will cook live at the moment and serve the pasta straight out of the pan. In the live pasta station, almost all the varieties of pasta will be available such as Spaghetti, Penne, Farfalle, Rigatoni, Fusilli, Macaroni, Fettuccine, Linguine, etc. In the Homemade section of pasta, there will be Lasagna (Beef/ Chicken/ Mutton) – (Chafer), Cannelloni (Spinach & Ricotta/ Chicken & Mushroom/ Seafood), Tortellini (Pumpkin And Feta/ Seafood And Saffron), Ravioli (Ricotta & Smoked Salmon/ Meat & Cheese), Agnolotti (Sweet Potato & Parmesan), Pappardelle (Spinach/ Tomato/ Beet), Fettuccine (Spinach/ Tomato/ Beet), etc. Lastly, to end with a sweet note there are a few desserts on the Dessert counter such as Bomboloni, Panna Cotta, Nutty Mocha Biscotti, etc.
Cultures may differ or the spices but love for food is universal. Hotel Sarina Dhaka's Executive chef Mr. Kuldeep Bhattacharjee is specialized in multi-cuisine and Modern Indian fusion food. Something a few chefs around the world have nailed and Chef Kuldeep is one of them. From working across cities in India, UAE and Maldives he is in Hotel Sarina to warm your taste bud with the twists and flavors of multi-cuisine. This time chef along with his team is all set to bring authentic Italian exotic flavors to Dhaka. In this Pasta fiesta, the pasta novices will not only walk home with full bellies but with a newfound knowledge of the art of live pasta cookery.
Venue: Risotto
Level: 3
Time: 4.00 pm to 10.00 pm
Date: 17th November to 27th November 2022
Price: 1500 net per person.