Mr.

Shakawath Hossain

-Co Chairman, BIHA and Ms. Golda Myra Roma a-Sr Project Manager, ICMPD discussed on how to link the returnees with the Bangladesh hotel sector.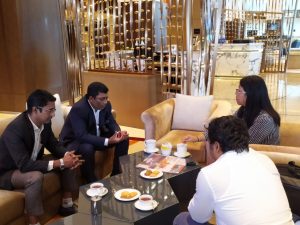 BIHA will support Bangladeshi returnee migrants to be employed with their well-earned skills from abroad in the Bangladesh hotel sector.
Mr. Subrata Das Apu-Associate Project Officer, ICMPD and Mr. Mohsin Hoq Himel -Secretary, BIHA were present at the discussion.