Officially the Hong Kong Special Administrative Region of the People's Republic of China is reducing its quarantine levels.
With a change of rules last week overseas visitors are now subject to three days of compulsory hotel quarantine, down from the current seven.
However, they will also have to undergo a further four days of "medical surveillance", during which they must test daily. Provided they test negative each day, they will be free to take public transport, go to work and visit shopping centres, but will be restricted from visiting venues where the checking of vaccine passes is required.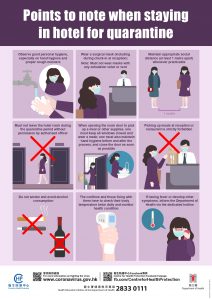 Allowing travellers to leave their homes or hotels during the four days is permitted, but they are prohibited from going into what is termed "high-risk locations".
www.coronavirus.gov.hk/eng/inbound-travel.html