Italy's top bike fair's three days at the Misano World Circuit spans a busy schedule of events aimed at both bike fans and sector professionals alike.
he IBF returns from September 9th to 11th 2022 with the support and collaboration of APT Servizi Emilia Romagna and Visit Romagna. Italy's top bike fair's three days at the Misano World Circuit spans a busy schedule of events aimed at both bike fans and sector professionals alike. High points include meetings with champions, road and MTB races, and round table discussions on hot topics.
With eight months to go to the 2022 edition, the IBF is already taking shape and has given a sneak preview of a programme of new ideas and initiatives. At its 80,000 square metre new venue at the Misano World Circuit, the Italian Bike Festival plans to lay on a packed calendar of side events to add an extra zing to the main cycling expo. Italian cycling in all its forms will gather on the Adriatic coast for three intense days between September 9th and 11th with everything from top-flight competition to city bikes in the mix
The IBF organisers are working on a schedule comprising a granfrondo, youth competitions on the FCI calendar, exhibitions and entertainment to ensure that visitors not only get to tour the exhibits but also take part in or watch attractive events.
But that is far from the end of the story: the IBF will also play host to meetings dedicated to the present and future of bike mobility with seminars and technical round tables for sector professionals involved in various ways in cycling tourism, urban mobility, cycling safety and other subjects yet to be confirmed.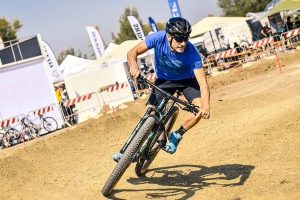 "The IBF is now more than just a fair: we are conscious that both the public and exhibitors have growing expectations of the IBF. That's why we're pouring so much in terms of resources into creating a schedule of side events designed to bring added value to the event" declared Fabrizio Ravasio of the Italian Bike Festival. "We also believe the Festival is capable of becoming the go-to platform for analysing the bike market and future prospects, including the transition to the electric world".
It is definitely true that the Misano World Circuit event is ideal for organising these events, not just because of its International Race Track of over four kilometres which will be used for bike testing, but also because of its very large indoor areas. Of the IBF's 80,000 square metres of space, 50,000 will be given over to the exhibition area with the remainder used for testing areas and the side events. Due to be officially announced at the start of spring, the programme already looks set to be both highly original and intense, thanks to a great mix of road, mountain bike and gravel events as well as youth competitions.
The 2022 IBF is about fun and competition but will also provide time and space for meetings and discussion on the themes particularly relevant to the bike world right now. "In September, the Italian Bike Festival will provide an opportunity for sector professionals and workers to get together at themed round table discussions with other players from the bike industry – commented Lucrezia Sacchi of the IBF – It's an opportunity to really get to the nitty-gritty of problems around cycling safety, city mobility, bike tourism and environmental sustainability".
The 2022 Italian Bike Festival's organisational machine is in already in full swing to ensure the expected 30,000 visitors will have a packed schedule of events and fun.