Thailand's new marketing campaign will offer up fresh tourism "chapters"
THAILAND DRIVES NEW MARKETING CAMPAIGN AND SUSTAINABILITY FOCUS
Thailand's new marketing campaign will offer up fresh tourism "chapters"
At WTM London 2021 the Tourism Authority of Thailand (TAT) revealed its latest marketing campaign, Visit Thailand Year 2022. It will offer tourists "Amazing New Chapters" to discover in the destination, with different products and services highlighted throughout the 12 months of the year.
Chapter 1 will highlight tourism products and services that awaken travellers' five senses; such as Thai cuisine and picturesque natural scenery.
In Chapter 2, entitled The One You Love, TAT will focus on specific segments like families, couples and friends. Bangkok, Phuket and Chiang Mai, in particular, will be promoted as popular destinations for weddings and honeymooners thanks to their beaches, mountain resorts and vibrant cities.
Meanwhile, Chapter 3, named The Earth We Care, will focus on reconnecting with nature and encouraging travellers to immerse themselves in local experiences.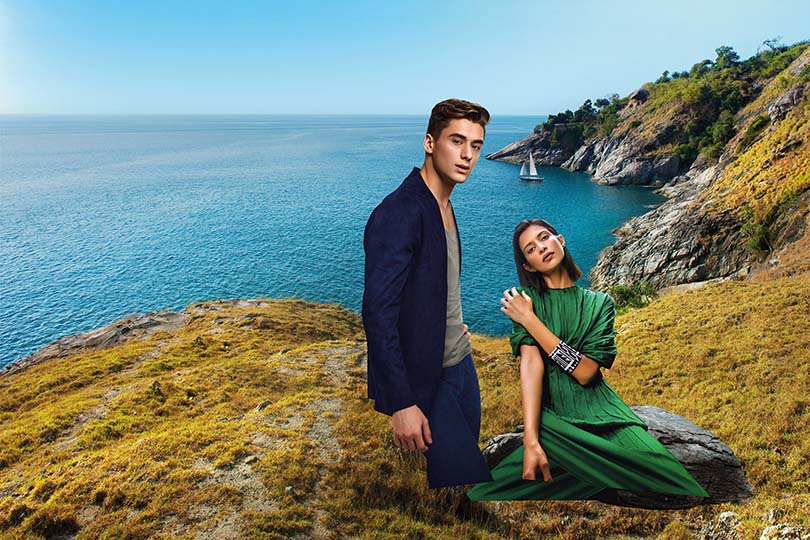 SUSTAINABILITY FOCUS
Sustainability will continue to be at the forefront of Thailand's tourism industry. Various projects and activities addressing the issue have launched across government agencies, local communities and everywhere in between in recent years, and more are on the way. For example, Thailand recently signed a carbon neutral tourism agreement, with the country now committed to reducing greenhouse gas emissions by no less than 50 million tons of carbon dioxide.Meanwhile, the Royal Thai Navy is helping marine attractions and beaches pass Amazing Thailand Safety and Health Administration (SHA) standards, with an "Upcycling the Oceans, Thailand" initiative also working to preserve the ocean and coastal areas.

Hotels are being encouraged to sign up to Unesco's Sustainable Tourism Pledge, which urges them to source food, fabrics, furniture and other products locally. Visitor numbers to Thailand's 154 national parks are being limited too, and there is a strict ban on bringing in single-use plastic items such as forks and cups.This year and next, more sustainable initiatives are being rolled out in response to changes in travel behaviour. These cover hygiene, sustainability, tourism experiences and yield for entrepreneurs.
THE BCG MODEL
The Bio-Circular-Green Economy Model is encouraging hotels and restaurants to source produce from organic farmers in places such as Phuket, which is helping bring income to local communities, reduce environmental impact and offer consumers a healthier food choice. Tourists can visit, for example, the Ban Suan Phak Kut Thong organic farm to see this in play.
In Nakhon Pathom province, Suan Sampran is an eco-cultural destination employing a sustainable food system. This is just one more example of how Thailand is revitalising its tourism industry with a nod to safe and sustainable travel.