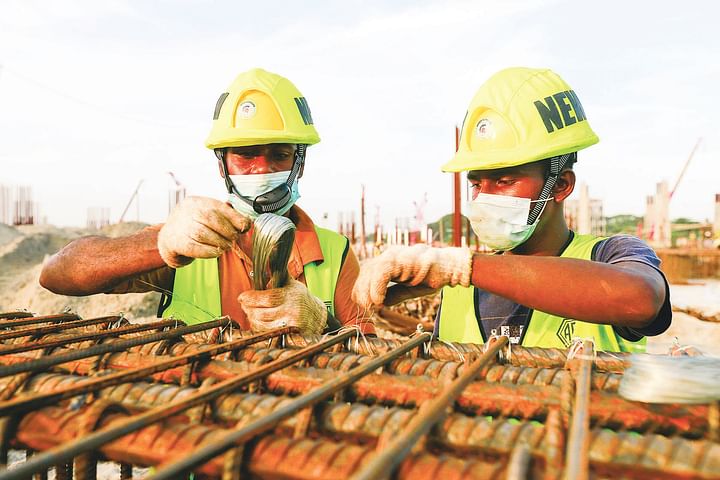 Rohani bahrain is the executive vice president of cpg consultants limited in singapore. singapore's changi airport was also designed by rohani bahrain. it is said that the third terminal of shahjalal airport is being constructed on the lines of changi airport. rohani bahrain's design is being implemented by two japanese companies, mitsubishi and fujita, and samsung construction and trading corporation of south korea.
the country's main airport currently has two terminals. these two terminals are over 1 lakh square metres of space. the third terminal that is taking place is more than double the current two terminals. an area of 230,000 square meters. the construction of the third terminal is costing a little over rs 21,000 crore.
not only is one terminal being constructed afresh at hazrat shahjalal airport. there are four more works in parallel with this. two high speed taxiways are being constructed along with the terminal. the reason for the construction of these two taxiways is that due to the long time the aircraft on the runway, another aircraft cannot land from the top. in addition, two buildings are being constructed for import and export of goods. there will also be a three storey building for car parking. all in all, a huge work is going on at hazrat shahjalal airport.
car parking is currently a major problem at this airport. the new terminal will have 1,300 car parking facilities at a time. project officials say hazrat shahjalal airport now has the capacity to serve 80 lakh passengers annually. the third terminal will be upgraded to rs 2 crore once it is completed. this means an additional 12 million passengers will be covered under the new service.
officials associated with the project say metrorail 1 is from kamalapur to rajarbagh-malibagh-rampura, yamuna future park, khilkhet to the airport. it's all subway. work is now underway to construct a 200 metre tunnel from kaola station. at the same time, construction of tunnels to land from the elevated expressway to the terminal is also underway. but if the new terminal is inaugurated before the subway, passengers will come directly to the terminal.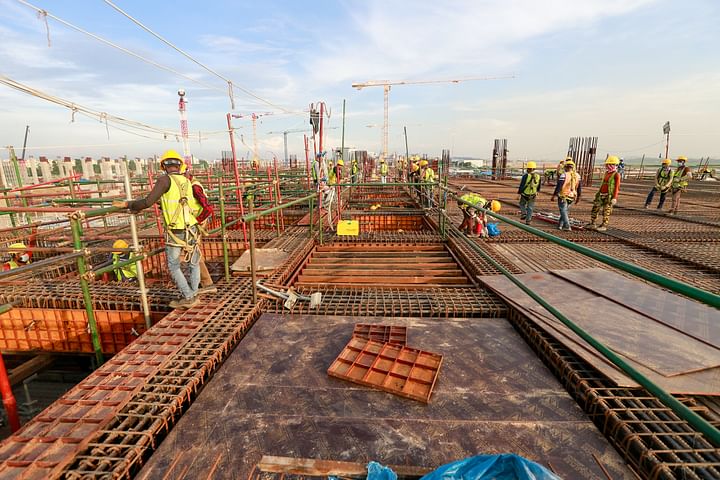 what's in the new terminal
there are 115 check-in counters to prevent them from standing in long queues as soon as they enter the terminal. immigration only after completing the check-in phase. 12 boarding bridges are being rebuilt in the third terminal. which will be connected to the aircraft. 64 exit immigration counters are being set up. at the same time, there will be 64 immigration counters. 16 conveyor belts will be built to pull your luggage or bag.
project officials said the third terminal will have a total of 37 apron parking. that means 37 aircraft can be parked at a time. now there are 29 apron park facilities. shahjalal airport now has four taxiways. two more taxiways are being added afresh. two new taxiways are being constructed to prevent aircraft from staying on the runway for long.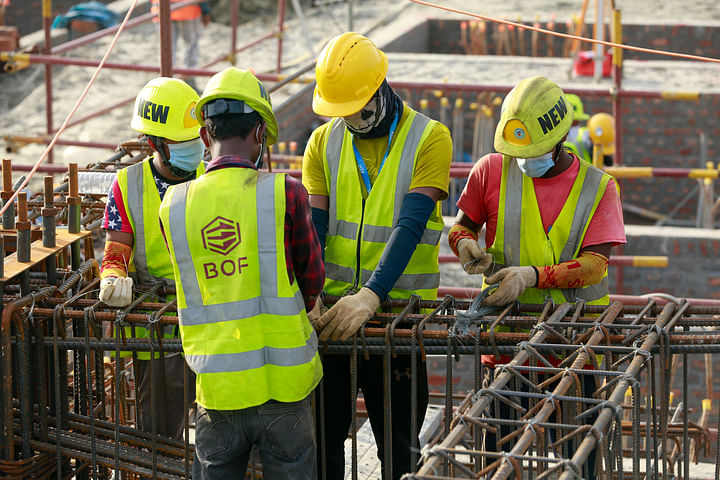 on september 9, a large work was being carried out around the country's main airport. the boundary wall, the guardroom are being constructed. construction of service roads is also in progress. maksudul islam, project director of the new terminal, said at least 5,000 people are working on the entire project. he spoke to labourer shah alam in the project area. shah alam, a resident of noakhali, joined the project three months ago. talking to several other workers, it is learnt that housing has also been provided for the workers in the project area.
the import cargo terminal is being built with an area of 27,000 square meters. piling work is over. now the ground work is going on. enamul hasan, an engineer in charge of the import cargo terminal, said in the first light that 389 pillars have been installed. transportation of goods will be all in automation manner.
project director maksudul islam said the third terminal is being constructed so that a passenger from abroad gets down at hazrat shahjalal international airport to get a good idea of bangladesh. the terminal will have all kinds of facilities.