"Why should I use a travel agent? Do they still exist?" Believe it or not, I get these two questions often. Or at least I used to, pre-COVID.
If you had any big trips planned for 2020 and found yourself spending countless hours on hold or listening to pre-recorded messages, begging for refunds or credit, I am sure you can appreciate the extraordinary value of a travel advisor.
As travel restrictions continue to shift and travelers start to explore the world once more, there will be new considerations for travel and tourism. Depending on the destination you visit, you must navigate different COVID-19 testing, quarantine, and proof of travel insurance coverage requirements. You'll also want extra safeguards in place to ensure you and your family's safety in terms of where you stay, transportation during your trip, food options, and more.
Fortunately, you don't have to stress about these details when you use a travel agent to plan future vacations. If you need a bit more convincing, read on for seven reasons you should use the services of a professional trip advisor.
1. TRAVEL AND TOURISM IS INCREASINGLY MORE COMPLICATED
Many experts predict travel will start to make a comeback in 2021. But these same experts point out that planning vacations is now more complicated and requires expert advice. Gone are the days of DIY travel planning because of the pandemic's unpredictable impact on travel plans.
Fortunately, trip advisors keep their fingers on the pulse of travel. They have access to up-to-the-minute information. They can also facilitate everything from refunds to cancelations. So, even though there might be more uncertainty today, a travel professional can help you navigate it with ease and expertise.

2. TRAVEL ADVISORS SPECIALIZE IN WHAT'S EXCITING AND NEW
Whether it's swimming with whale sharks in Baja, taking a sumo wrestling lesson in Japan, or watching a total solar eclipse in Antarctica, travel advisors can put you in touch with what's new and exciting. They have access to the best and most innovative travel packages and exclusive events. What's more, the best small tour specialists understand logistics and how to bring bucket-list items to life.
3. SAVE TIME AND AVOID STRESS WITH A TRAVEL CONSULTANT
There's nothing like reading up on a destination you'd like to visit. The same goes for listening to music from that location, cooking recipes inspired by its cuisine, and watching movies to channel the right cultural vibe. That said, DIY travel planning is another matter. It's hard work, especially when you don't have access to the knowledge, connections, and special deals available to the best family travel companies and agents.
When you work with a travel consultant, you enjoy the fun part of travel planning, while benefiting from customized experiences and activities. Why? Because vacation professionals travel the world, considering every detail of a destination for the sake of their clients, from the size of rooms on cruise ships and in hotels to dining options both on-site and nearby. In situations where they haven't had the chance to visit a destination, they cultivate contacts who have, making sure every experience is carefully vetted. This thorough research also means they can answer your questions accurately and rapidly.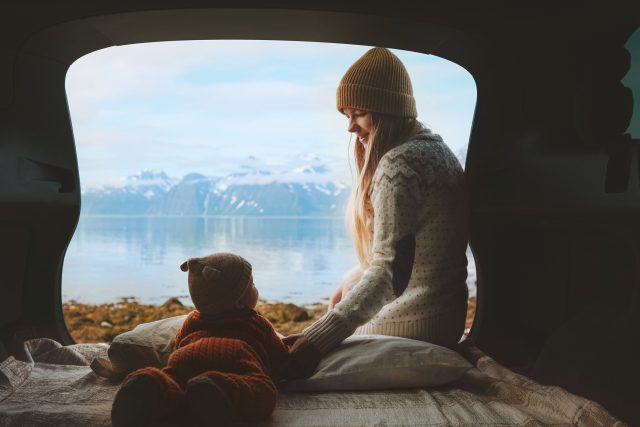 4. TRAVEL ADVISORS OFFER A PERSONAL TOUCH
Travel professionals have two primary concerns, their clients' satisfaction and happiness. They work hard to ensure every trip they offer is chock full of adventurous activities that inspire lifelong positive memories. The right professional listens carefully to what you have to say before offering suggestions and adjustments to meet your ultimate objectives.
In the process, they become friends who remain with you before, during, and after your family vacation. And when an unforeseen situation crops up? I think we can all agree that we'd prefer to speak to someone we know and trust instead of relying on search engines, pre-recorded messages, or waiting on hold indefinitely.
5. TRAVEL PROFESSIONALS PROVIDE MORE VALUE
Travel agents provide more value for a variety of reasons. Not only do they offer a personalized experience that caters to your needs, but they also provide discerning clients with unique services. After all, the best opportunities belong to those who know the right people. Chances are, your travel advisor will know those people. After all, it's part of their job.
Because so many resorts, cruise ships, and small tour operators get the bulk of their business through travel agents, these companies provide agents with special perks. These perks then get passed on to an agent's clients. It's a win-win for you and the travel professional.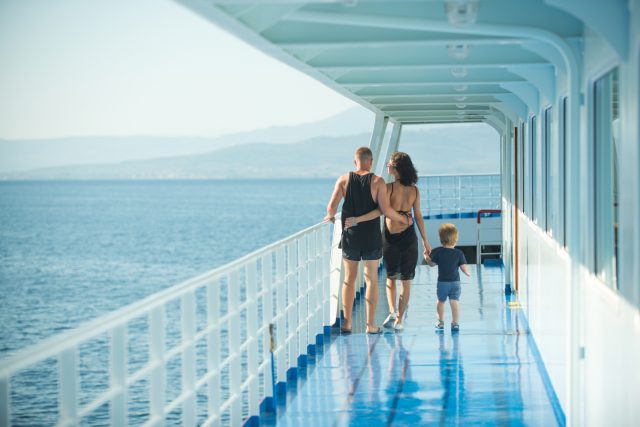 6. A CHANGING WORLD REQUIRES CONSTANT VIGILANCE
Many different events can impact the travel and tourism industry in a specific destination. These include everything from changing pandemic numbers to natural disasters and political upheaval. Staying on top of these evolving events is a full-time job and one that a travel agent relishes. They discover, experience, and research the places they offer to their clients. And they do this many times throughout their careers.
7. VACATIONS DON'T COME WITH DO-OVERS
Family vacations represent once-in-a-lifetime experiences that you save up for and dream about for months, if not years. You devote valuable vacation time from work, which you can't get back again. In other words, there are no do-overs when it comes to a trip. That alone is enough reason to hire a travel expert. They'll handle everything from choosing the best hotels to sitting on hold with short-staffed airlines so you don't have to.
A travel advisor will also act on your behalf as an advocate when unexpected events take place. Whether it's an earthquake, volcanic activity, or delayed flights, a travel agent will go the extra mile to keep your vacation from getting derailed. Whether you have issues with getting to your destination, returning home, or something else, it's nice to know you have a friend you can call to salvage a potential problem.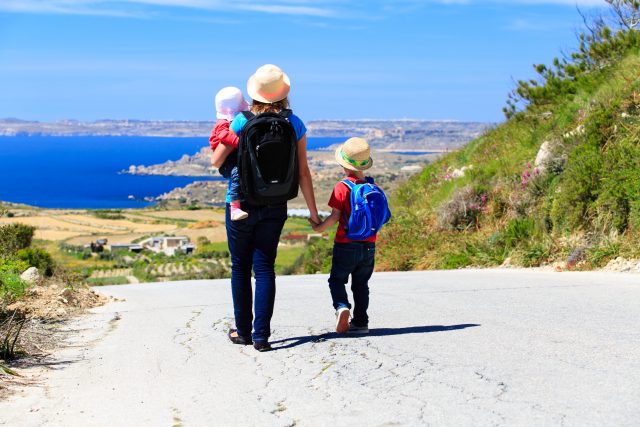 WHY YOU SHOULD USE A TRAVEL AGENT IN 2021 AND BEYOND
There are many compelling reasons to use a travel agent when planning family vacations in 2021 and beyond. Working with a professional represents the antidote to feeling overwhelmed by complicated travel planning. You also gain a friend and advocate when you find a trusted professional to work with.
For us, at Our Whole Village, it is also a commitment to help families take meaningful vacations so that they can escape everyday life, show their kids the world and make incredible memories that will last forever. All while making the world a better place.