Despite the doubts and protests, the Olympic Games head on sans fans and spectators due to the ongoing state of emergency in Tokyo. The COVID pandemic has an overwhelming presence in the opening ceremony as athletes, organisers and attendees were all wearing masks and practised physical distancing.
One of the performances showed the effect of the health crisis on the athletes and sporting events when a lone runner on the treadmill depicted athletes training in isolation with the uncertainty of whether the games will push through. Some competitors were unable to participate in the games as they tested positive to the virus, while some athletes bowed out of the competition due to fear of infection.
A moment of silence was also observed for the departed and a nurse and a doctor are among the flag and torch bearers recognising their role in the pandemic and holding the games safely.
Sustainability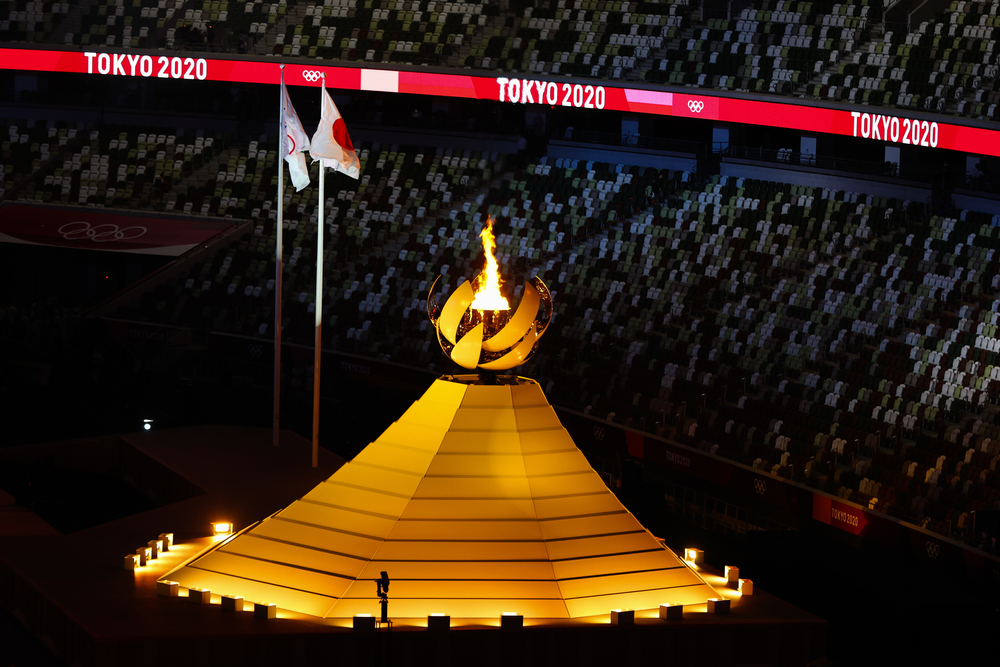 The Tokyo Olympics also champions sustainability proving that we can hold "greener" sporting events. The torches and cauldron are powered by hydrogen, which produces no carbon emissions. The torches were made in recycled aluminium and the medals are made from recycled electronics.
The beds in the Olympic Village, which many had made fun of online as anti-sex bed, were made of cardboard, which will be recycled after the Olympics. Even the foams will be recycled into plastic products, according to the committee.