The Youth Employment Program for Global Hospitality launched in Port Dickson Negeri Sembilan was brought forward by the state assembly man of Dun Sungai Pinang (N33) YB Ravi Munusamy. The program is his brain child of YB Ravi in order to create Youth employability in the Hospitality Industry in Port Dickson. YB Ravi interest in youth development in his constituency as to create employment among youths and to reduce unemployment that initiated the above program to be conducted  in collaboration with DHS Hospitality Academy and University Malaya Centre for Continuing Education. The program is a unique program that allows individuals to kick start their career in the Hospitality Industry where they would undergo one month of theory classes and 11 months of paid hands on learning in the Malaysian Hospitality Industry or the Singapore Hospitality Industry.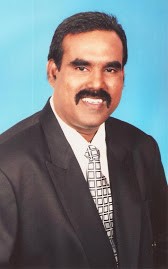 YB Ravi Munusamy
The program offered is the Certificate of Achievement in Hospitality Operations and the program fees is fully sponsored by YB Ravi for a total of 100 participants. During their attachment in Malaysia the students would be provided with an allowance of RM 500.00, accommodation, duty meals, insurance and 48 of training hours per week. If they choose to undergo their training in Singapore they would be paid an allowance of SGD 500.00 for the 1st 6 months and SGD 700.00 for the 2nd 6 months, with accommodation, duty meals and Insurance. The objective of the said program is to assist youths and also families during the COVID 19 pandemic and create a pool of talent for the Port Dickson Hospitality sector.
Briefing Session by YB Ravi Munusamy @ Port Dickson
The entry requirement of students into the said program is completed SPM or completed PMR and 18 years of age and above. Students who are currently in form five could also apply to attend the said program. Registration fees for the said program is RM 200.00 payable to DHS Hospitality Academy Sdn. Bhd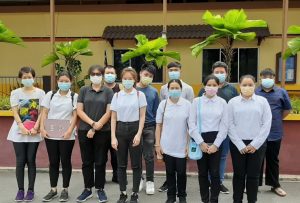 Student attending the said program @ Port Dickson
The program is unique as it provides assured pathway for placements or the students could further into Diploma in Global Hospitality Management offered by DHS in collaboration with PSB Academy of Singapore or the Diploma in Hospitality & Tourism by TMC Academy Singapore. The Diploma programs offered are approved by Council of Private Education Singapore. Students could enrol in the said program as the ASIA Hospitality Human Resource Association is providing a 50% sponsorship for the said Diploma program. The program initiated has attracted Youths from other states and districts to attend the said program.
DHS Hospitality Academy is the smart partner of University of Malaya Centre for Continuing Education for Hospitality related programs.