The United States of America is a tourist destination that many people put at the top of their travel bucket list. The USA is a large country, the third largest in the world, which makes it a highly varied destination with something to offer for everyone. From sprawling metropolises seen in movies to pristine natural parks, America is as diverse as its people.
National Parks in the USA
The United States has 61 national parks, several of which have been declared a UNESCO World Heritage Site. Everyone knows the Grand Canyon, the famous gorge in the national park that bears its name. Most people have also heard of Yellowstone and Yosemite National Parks, but there are also lesser-known national parks that are well worth visiting.
One of them is Dry Tortugas National Park, a small archipelago of seven islands located 110 kilometres west of Key West (Florida). It is the westernmost part of the Florida Keys and over 99% of the park consists of water. Thanks in part to its remote location, the national park has one of the most pristine coral reefs in North America.
Of course, Hawaii is also part of the United States, and here you will find one of the national parks that has been declared a World Heritage Site by UNESCO: Hawaii Volcanoes National Park. This park was established in 1916 and is the result of some 30 million years of volcanic activity. This makes it the perfect place for hikers.
The state of Maine is home to Acadia National Park, which includes about half of Mount Desert Island (the largest island on the coast of Maine), many adjoining smaller islands and part of the Schoodic Peninsula. The park is home to many different species of animals thanks to its wide variety of habitats.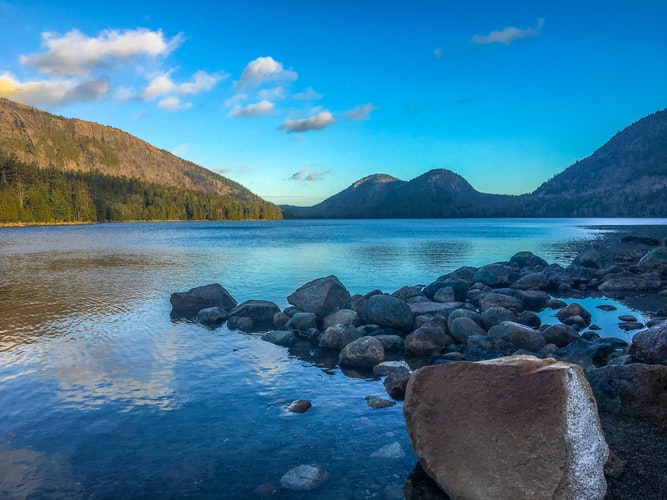 Wonderful beaches
Not surprisingly, some of the most pristine beaches in the United States are found in Hawaii. Travellers flock to Maui for its many beautiful beaches, of which Kaanapali Beach is one of the most popular. Hawaii's oldest island from a geological point of view, Kauai, offers enchanting sunsets, pristine beaches and beautiful blue skies. Other popular and famous beaches can be found in Florida. You can relax on Sanibel Island, which is known for its shell beaches. Florida also has the famous Miami Beach. Another famous beach is Santa Monica Beach in California, where many tourists choose to rest after their road trip on Route 66.
Apply for a travel authorisation
European travellers that want to experience a taste of the United States for themselves need to first get their paperwork in order. This means applying for a visa or an ESTA before departure. ESTA is a digital travel authorisation with which travellers who meet all the requirements can travel to the United States without a visa. The ESTA is easier, faster and cheaper to apply for than a US visa and is valid for 2 years. This means that it can already be applied for for when the borders open again.