The opening day of the 26th edition of Dubai Shopping Festival (DSF) on Dec 17, 2020 was truly delightful for all. It was a mega hit with the visitors and residents in Dubai.
Families, music fans, foodies and shopping enthusiasts witnessed high octane entertainment and activities as the Dubai Shopping Festival got underway in its truly spectacular style. The opening day was brimming over with live concerts, incredible pyrotechnic shows, family fun and great cheer. Each and every event was organised by strictly adhering to the health and safety guidelines set by the Dubai Government.
Arabic pop stars Hussain Al Jassmi and Tamer Hosny received heartfelt encouragement by their fans during the mega outdoor events at the Etisalat Market OTB at Burj Park, Downtown Dubai. This live music event was a treat for the big sell-out audience as they sang along Hussain and Tamer's renditions of their biggest hits.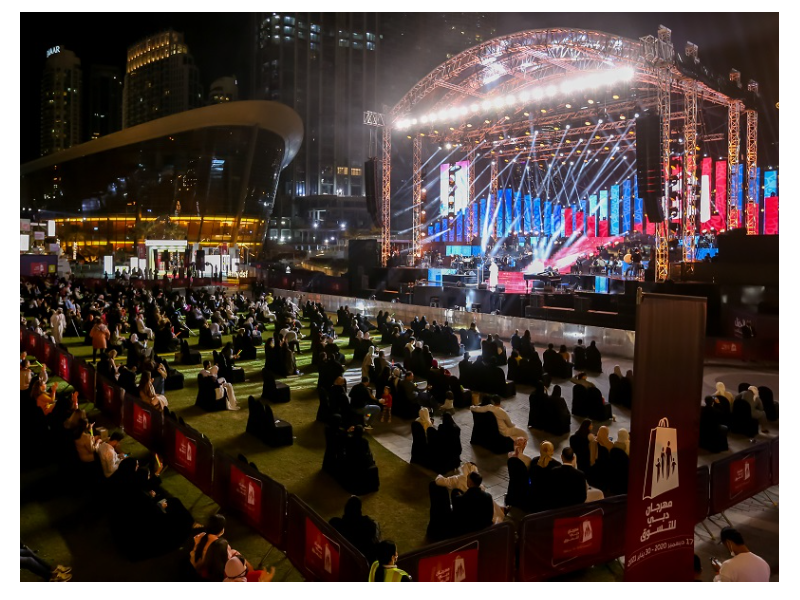 The Dubai Shopping Festival Market at Al Khawaneej invited families to its fun-filled Enchanted Garden inspired by 'Alice in Wonderland' theme, replete with theatre and music shows. This was followed by storytelling sessions and a tea party hosted by the Mad Hatter. What attracted many shopping enthusiasts here was the launch of high-tech Augmented Reality journey by fashion retailer American Rag Cie in The Dubai Mall. The entertainment element was further enhanced by hip-hop dancers and a live DJ.
The Opening Day of the DSF was indeed special when the entire city came alive with vivid colours of the DSF-themed light installations. Those who witnessed this spectacle were completely awed by the immersive ambience across Dubai's famous landmarks and neighbourhoods.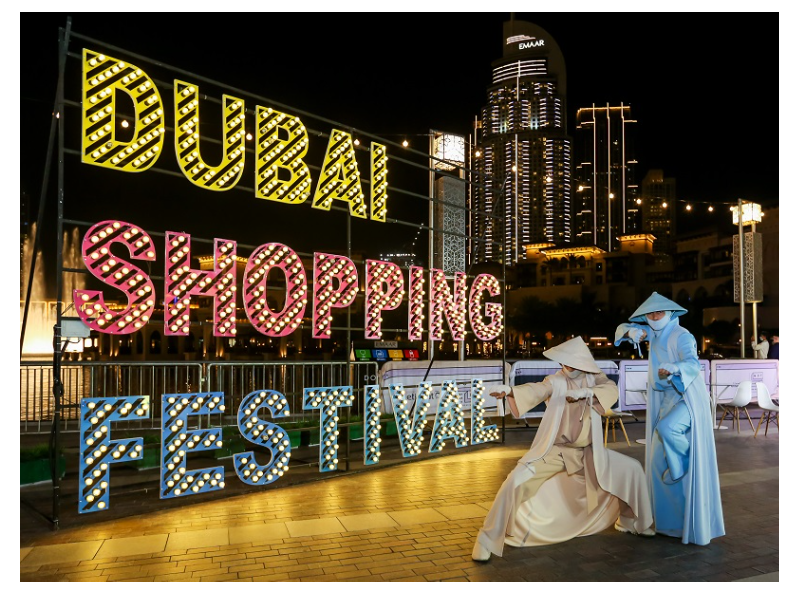 The Dubai Shopping Festival has been organised by Dubai Festivals and Retail Establishment (DFRE). The DSF showcase will take place right until January 30, 2021.