Christmas as well as New Year preparations have begun in full swing with the city picking up momentum to bid farewell to the year that has gone by. Renaissance Dhaka Gulshan Hotel, over the span of this year has ensured that they offer the best to their loyal guests. It has indeed been a great run this year and will be even better in the years to come. On that note, the property is bringing the best to the city this Christmas and an even more grand welcome to the New Year.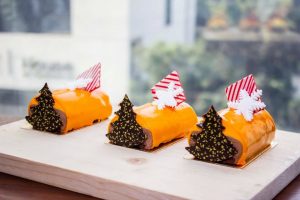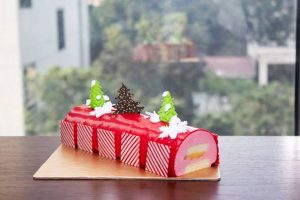 Recently, the hotel has set up their first Christmas tree in the lobby, thus kicks off the Christmas festivities at the hotel. A beautifully decorated Gingerbread House has been setup in the main lobby. The 24 hours coffee deli- Gulshan Baking Company, where all the Christmas goodies – Panettone, Gingerbread Cookies, Christmas Snowman, Christmas Bell, Chocolate Yule log, Raspberry lemon Yule log, Santa's boot, X-Mas bread man and many more are for sale.
On the occasion of Christmas, Our All-day dining Restaurant- BAHAR will be serving up scrumptious delicacies on Christmas Eve 24th and Christmas Day 25th December 2020. Christmas Day Buffet brunch priced at BDT 3999 net per person and the buffet spread will cover Chicken and pistachio terrine, Apple chutney, whole roasted stuffed turkey, grilled snapper tilled with braised fennel, olive tapenade and traditional Christmas yule log, pantone. Christmas Eve Buffet dinner priced at BDT 4999 net per person and the buffet spread will cover- Foie Gras and Sage Terrine, Mixed berry Compote, whole Roasted Stuffed Turkey, poached Atlantic salmon, Broccoli, lemon Emulsion, traditional Christmas Yule log, marzipan stolen and many more.
Following the Christmas festivities, the hotel moves ahead with preparations for the New Year celebrations. The hotel welcomes New Year with a Early Bird buffet dinner at BDT 3999 net per person, 6:30 pm to 9:00 pm and BDT 4999 net per person from 9:30 pm to 12:00 am (mid night) at BAHAR- multi-cuisine restaurant on 31st December 2020.
Our Chefs will fulfill your taste buds by serving the dishes specially prepared for Christmas and New Year. No meal can be complete without having few Desserts. On these occasions, buy one get one and buy one get two offers applicable with selective bankcards.
The hotel is also offering special room packages including complimentary breakfast, lunch and buffet dinner under some specific terms and conditions. For more information and reservations, please call +8801704112646 or +8801704112662