India has reopened the Taj Mahal – despite the country recording 87,000 new coronavirus infections in a single day.
The famed monument to love had been closed for six months as part of lockdown measures – the longest it has ever been shut.Sponsored link
The number of daily visitors will be limited to 5,000, compared with an average of 20,000 before the pandemic.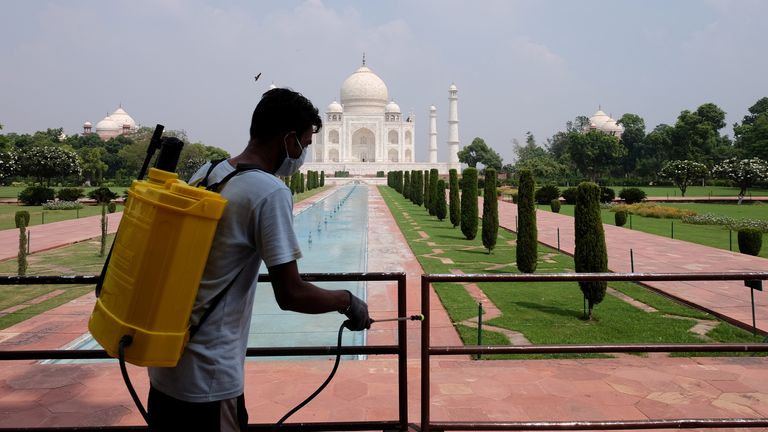 The 17th-century marble mausoleum was built by Mughal emperor Shah Jahan to house the tomb of his favourite wife, Mumtaz Mahal.
COVID-19 protocols are being followed at the iconic landmark, including temperature checks at the entrance and social distancing throughout. Wearing a mask is also compulsory for visitors