In mid-August we learned that Israel and the United Arab Emirates had agreed to full normalization of relations going forward, which is an exciting development in the Middle East.
This will lead to increased cooperation between the two countries in areas ranging from healthcare to technology, and along with that we'll also see direct flights launched between the two countries.
I imagine we'll eventually see EL AL, Emirates, and Etihad, offering service between the two countries. Emirates and Etihad launching service to Israel is especially exciting, given all the new itineraries to points around the globe that this will open up.
Well, it's now being reported that Emirates has received approval from Ben Gurion Airport in Israel to launch flights in January 2021. We'll still have to wait to find out the details of the frequencies, exact launch dates, etc., but it does sound like regularly scheduled flights between the two countries will be starting by early 2021, if not earlier.
Flights between the two countries will be allowed to use airspace of Saudi Arabia and Bahrain, significantly cutting down travel time compared to the circuitous routing that would otherwise be needed.
A couple of weeks ago EL AL operated its first-ever direct flight to the UAE, as the Israeli flag carrier brought a delegation to Abu Dhabi to start negotiations. It was also the first time an Israeli commercial aircraft used Saudi Arabian airspace.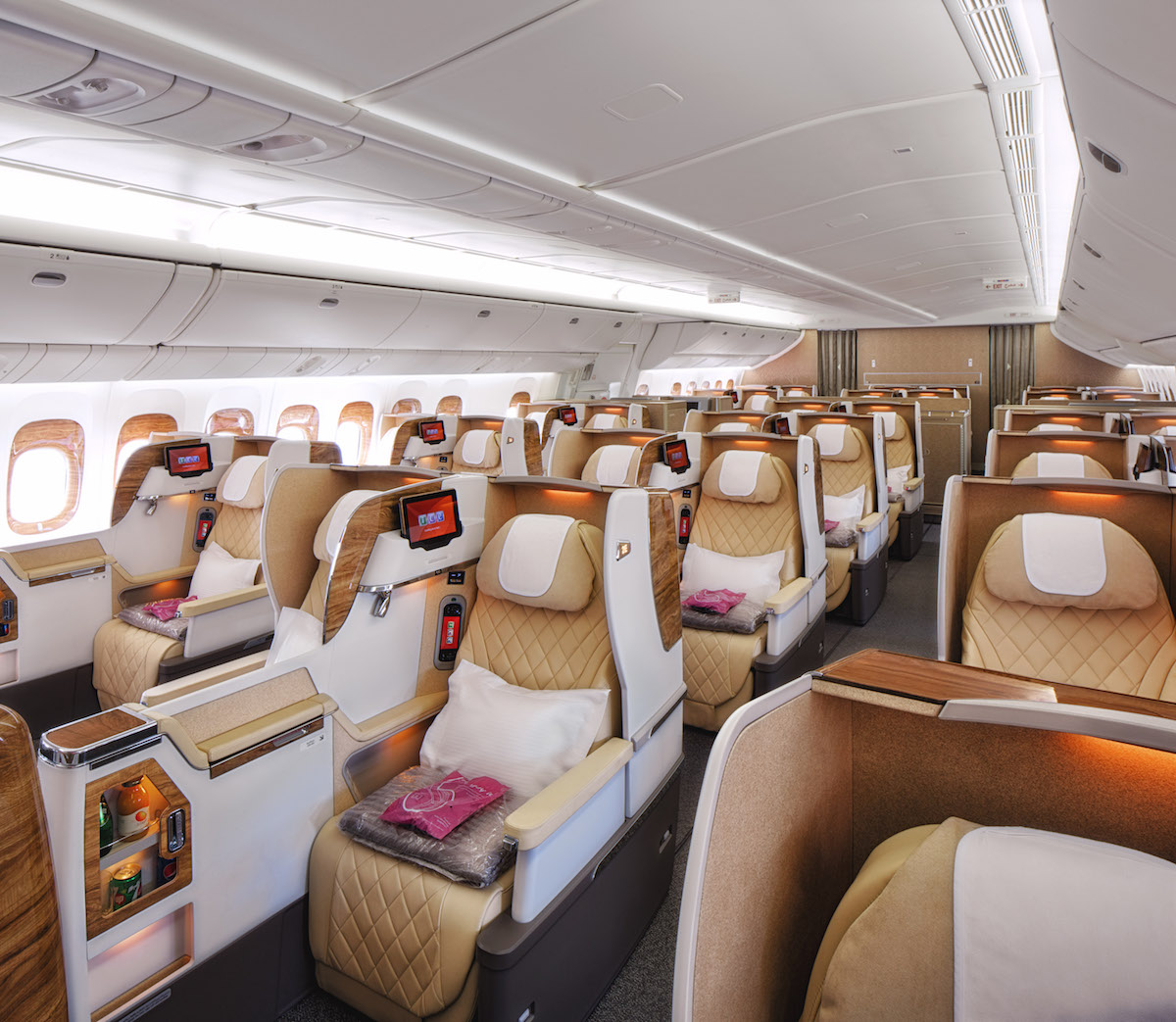 Emirates will launch Tel Aviv flights in January 2021
Emirates setting up kosher catering facility
In preparation for these new flights, Emirates Flight Catering is launching Kosher Arabia, a dedicated kosher food production facility at the company's facility in the UAE.
This is the first catering facility in the UAE to become a registered and certified producer of kosher food. While Emirates Flight Catering previously offered kosher meals, this was done via an outsourced supplier, and that will now be brought in-house. Production is expected to begin by January 2021.
As Saeed Mohammed, CEO of Emirates Flight Catering, said:
"We are delighted to enter into an agreement with CCL to provide Kosher food. For many years, EKFC has been offering kosher meals primarily to our airline customers, via an outsourced supplier overseas. We've been watching the global trends for kosher food, and with recent developments we expect that demand for kosher food in the UAE and region will grow quickly. Our partnership will cover all food channels and we will also explore opening restaurants across Dubai and the GCC.

By setting up our own capability at EKFC to produce kosher food, we are confident that we can better serve our customers not only in the aviation sector, but also in the hospitality, F&B, and events sector including the upcoming Expo 2020. Making freshly prepared meals here in the UAE gives us better control over meal design and quality assurance."
Emirates is bringing kosher catering in-house
Bottom line
It's exciting to see the pace at which relations between Israel and the UAE are normalizing, and that we'll likely see Emirates launching flights to Israel by January 2021.
I'll be curious to see what kind of frequencies are allowed as part of this bilateral agreement — are we talking about one daily flight between Emirates and Etihad, or could we see Emirates launch multiple daily frequencies?
In preparation for this, we're also seeing Emirates introduce kosher catering in-house.