After prohibiting international flights from landing in Kolkata for over a month, the state government on Friday eased the restrictions by allowing international charter flights .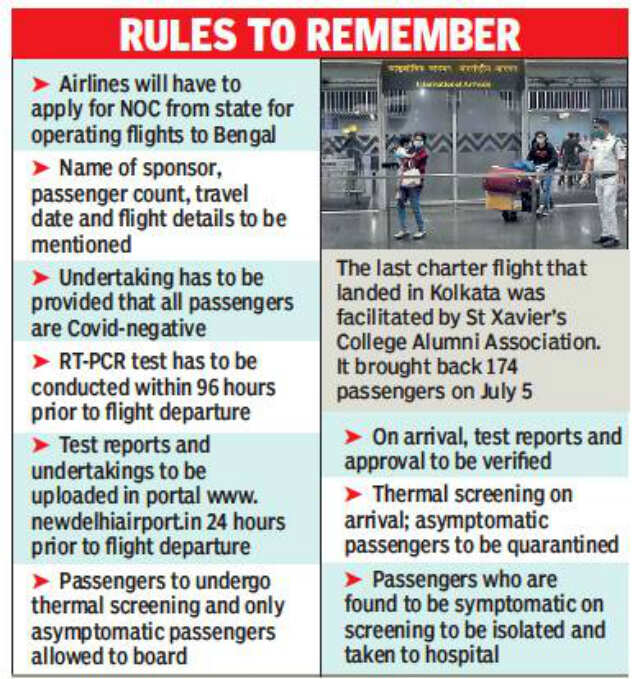 While the embargo on Vande Bharat flights will continue, the decision will come as a huge relief to those from Bengal and other eastern states who have been stranded in different parts of the globe for over four months now. It will also enable airlines and travel agents to join hands to float charter flights with no fare cap.
In a letter to the ministry of external affairs, the state government announced a revised SOP for charter flights carrying Indian nationals from abroad to Bengal. "The state government has decided that presently only charter flights carrying stranded Indian nationals from abroad having a negative test report (RT-PCR) conducted within 96 hours of flight departure may land at airports in Bengal," the letter stated.