The Indian aviation industry comprises of one of the most cost-sensitive passenger demand in the world. The reason behind this might not be purely financial but also cultural. On average, a flight from one corner to another corner of India doesn't take more than 2.5 hours. Hence, Indians, in general, are more inclined towards spending less than experiencing premium service for such a small period. Around the early 2000s, the Indian government had opened the airline industry for private carriers. Since then, low-cost carriers (LCCs) like IndiGo and SpiceJet have turned the dynamics of the airline market.
Growth of Low-cost carriers in India
As of now, LCCs possess more than 80% of the market share. Since 2009, the expansion of Indian flight capacity has made it consistently one of the world's fastest-growing markets. The LCCs drove most of this growth. In total, the number of available departure seats has more than doubled, swelling by 114.5% to 206 million in 2018. However, the increase in full-service carriers (FSCs) like Air India has been relatively negligible, around 20%.
Ten years ago, the FSCs market dwarfed that of LCCs by almost 2.3 times. By 2018, the LCC capacity had grown by an incredible 330%. Following the demise of Jet Airways in 2019, this gap has further widened.Featured Video:00:0204:06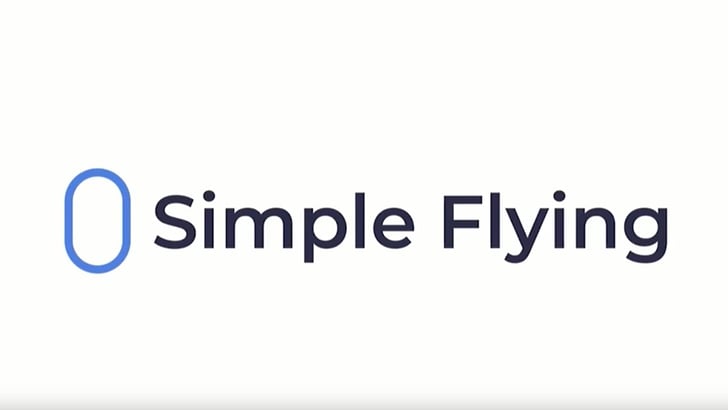 IndiGo and SpiceJet were at the forefront of growth, as the failure of India's largest FSC created a vacuum. IndiGo was the largest airline in India and received a majority of empty slots. SpiceJet saw an unprecedented expansion, as it leased many B737s from Jet Airways. By the end of 2019, IndiGo alone accounted for 50% of the market share. SpiceJet was now the second-largest airline in India, with around 15% share in passenger numbers.
Moreover, after Jet Airways ceased its operations, there was an unequal amount of supply for existing demand. Naturally, the load factors went up. In May 2019, SpiceJet registered the highest load factor out of all airlines, at 94%. At the same time, IndiGo registered a load factor of 90%.
IndiGo vs. SpiceJet
Although both the airlines were founded roughly at the same time, the two LCCs are miles apart now. IndiGo experienced a confident rise that led to its dominance. On the other hand, SpiceJet has gone through various ups and downs. It experienced uncertain periods of the financial crisis and reduced fleet. However, with time it has grown into a much stronger airline capable of competing with IndiGo.Advertisement:
In terms of fleet, the difference between the two is small and almost negligible. IndiGo operates a large fleet of 264 aircraft that comprises of A320s, A321s and ATR 72-600. SpiceJet flies a majority Boeing fleet of 112 B737s and Bombardier Q400. Although, IndiGo has an advantage in terms of the number of aircraft, both the airlines follow a simple LCC model. Maintaining a fleet of single aircraft type helps both the carriers in reducing maintenance costs associated with different aircraft types.
In terms of destinations served, IndiGo has a slight edge over SpiceJet. It serves 63 destinations in India and 24 abroad on 1500 daily flights. While SpiceJet flies 630 daily flights to 54 Indian and 15 international destinations.
Passenger specific differences
Class booking
Being LCCs, both the airlines offer an all-economy seat layout. However, after SpiceJet inducted some of the Jet Airways' B737s, it introduced a premium service under the name of SpiceMax, whereby passengers can obtain additional benefits including pre-assigned seats with extra legroom. However, premium seats are only available on flights operated explicitly by ex-Jet Airways aircraft.Advertisement:
IndiGo, on the other hand, has a standard seat layout across all of its aircraft. Nevertheless, it allows services, such as a pre-assigned seat, multiple cancellations, and priority check-in, to its passengers who are willing to pay a higher fare.
In-flight entertainment system
Until 2018, both the carriers offered no kind of Inflight entertainment systems (IFE). In August 2018, SpiceJet became the first Indian LCC to have an IFE called SpicEngage. The service was accessible by any handheld device onboard any SpiceJet flight on domestic and international sectors. Similarly, in September 2019, IndiGo announced its tie-up with SonyLIV, an on-demand video app for providing its fliers with entertainment options on all domestic flights.
Punctuality
This aspect of an airline is a significant factor as far as the business-specific passenger demand is concerned. In 2019, SpiceJet was one of the worst on-time performers out of all airlines. It was on-time on only 74.7% of its flights. IndiGo, on the other hand, did much better in this aspect, with 87.4% on-time performance.Advertisement:
Cancellations and Complaints
In terms of cancellation rate, IndiGo was the highest, with 0.95% of its flights being canceled. Most of the cancellations were due to weather-related issues. It might be wrong, in this situation, to assume that IndiGo is at fault. The higher cancellation percentage might have to do with the diverse network and the large number of flights IndiGo operates. On the other hand, SpiceJet saw many more complaints as compared to IndiGo.
Empty flights
If you are one of those who want to have a whole row to themselves, then IndiGo might be a better choice. SpiceJet has consistently done much better than any other airline in India in terms of load factors. You would be more likely to find empty seats on an IndiGo flight than a SpiceJet flight.
Regional network
IndiGo and SpiceJet have different plans as far as their network is concerned. IndiGo relies on very major, high demand routes. While SpiceJet is equally considerate of regional routes. On a major sector like Delhi-Bengaluru or Delhi-Mumbai, IndiGo might be better placed to provide you a convenient time and price. However, on many regional routes like Jalandhar-Jaipur, SpiceJet has no competition.
Summary
Although both airlines showed impressive growth in 2019, a lot will depend on how they can handle the current crisis. Since both the carriers are LCCs, there is little difference in terms of airfare. As far as the rivalry is concerned, IndiGo surely is ahead in terms of size and network. In terms of passenger experience, a lot depends on personal preference. There is no clear winner.