In general, lifetime status usually requires such a high threshold that you would wonder why such a person would ever want to set foot in another hotel ever again if they did not have to!
Despite that, I thought it was worth running through the various options.
At present, Hyatt, Marriott and Hilton offer lifetime status. Radisson Rewards and IHG Rewards Club do not.
Even tougher, the 10 years of Diamond status must be full calendar years. If you earned Diamond status in June 2020, after a very busy first six months of the year, you have the status for the rest of 2020 and all of 2021. However, only 2021 counts towards the 10 years you require.
World of Hyatt offers Lifetime Globalist (top tier) status to anyone who has earned 1 million base points.  This would require $200,000 of spending. 
Marriott Bonvoy has three levels of lifetime status:
Lifetime Silver Elite – 250 nights plus 5 years of Silver elite status or higher
Lifetime Gold Elite – 400 nights plus 7 years of Gold elite status or higher
Lifetime Platinum Elite – 600 nights plus 10 years of Platinum elite status
There is no longer a base points requirement, as there was under the old Marriott Rewards lifetime status criteria. Existing members with lifetime status with the legacy Marriott Rewards or SPG scheme were merged into Bonvoy.
Further details can be found on the Marriott Bonvoy site here.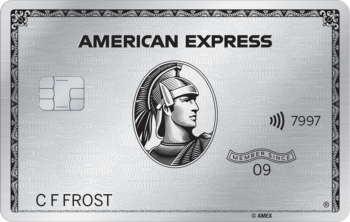 Or just get yourself the right payment card …..
The rationale for pushing for lifetime status is undermined by the fact that both Marriott and Hilton give out status via UK payment cards.
As you can obtain year-by-year Gold Elite status with Marriott Bonvoy for free with American Express Platinum – for as long as you keep your Platinum card – Lifetime Silver Elite and Lifetime Gold Elite are less valuable than they could be.
You can also achieve Gold Elite status by spending £15,000 per year on the Marriott Bonvoy American Express card.
Similarly, Amex Platinum also comes with Hilton Honors Gold status. This is not as good as Lifetime Hilton Diamond, of course, but you still get the free breakfast benefit.
Whose lifetime are we talking about anyway?!
To be honest, lifetime status with airline or hotel chains has never appealed to me. I would be happy to accept it as a by-product of stays I was doing anyway but would not chase it.
Ask the former 'Lifetime Gold' members of bmi Diamond Club if it was worth spending money chasing that status, which British Airways promptly scrapped after the takeover of British Midland.
Even when the company survives, your lifetime status can be downgraded. American Airlines added a new status level, Platinum Pro, from 2017. This pushed Lifetime Platinum status holders down the pecking order for upgrades.
How do you get British Airways Lifetime Gold status?
Lifetime status can even create perverse incentives. I have a friend who achieved Lifetime Gold status with British Airways – it is explained here at ba.com if you want to know more about it. We published a full article explaining how British Airways Lifetime Gold status works here.
The requirement for British Airways Executive Club lifetime Gold status is 35,000 British Airways tier points which is the equivalent of 125 Club World return trips to New York.
His first move on achieving it was to abandon British Airways on long-haul for what he considers 'better' airlines. If Lifetime Gold did not exist he would definitely continue to earn 1,500 tier points a year to retain Galleries First access on short-haul, but that isn't a problem for him now ….