One of the key determinants of whether Brits can travel abroad this summer following the global coronavirus pandemic is the Foreign Office travel advice.
The FCO keeps individual country pages on its website regularly updated, with all the latest information and warnings about potential risks, such as political unrest, natural disasters and terror attacks.
If the FCO advises against "all but essential travel" to a country, it invalidates travellers' insurance, and visiting there is at your own risk.
Top ArticlesChurch leaders of venue hosting Phoenix Trump rally claimthey've installed technology that kills '99.9 per cent' ofcoronavirus in ten minutes
READ MORESKIP AD
Here's everything you need to know about the current advice.
What is the latest Foreign Office advice?
The FCO is currently advising British nationals against all but essential international travel, advice that has been in place since 23 March.
This essentially prohibits travel to anywhere outside of the UK.
The advice doesn't make travel abroad "illegal" as such – but it does invalidate your travel insurance and means you may find it tricky to get help from the embassy or consulate if things go wrong.
Why can I book a flight abroad if I'm not supposed to leave the country?
Some airlines are tentatively restarting operations – for example, easyJet had its first flight post-lockdown, a hop from London to Glasgow, on 15 June after 11 weeks of being grounded.
Others continued to operate flights throughout April and May, much to the confusion of consumers, considering most countries' borders were closed at that point and the FCO advised against all international travel.
Wizz Air, for example, restarted flights from Luton to 15 destinations in May, including Budapest, Belgrade and Tenerife. Ryanair started selling seats to numerous European destinations, including Barcelona, Athens, Bologna and Nimes, from mid-May.
Wizz said the flights were "to provide an essential service to those who need to travel", reported Forbes – presumably referring to returning citizens and permanent residents or medical staff, the only people who would be exempt from the rules.
Which? claimed at the time that it looked like airlines were cynically still running flights so that those who had already purchased tickets but were unable to fly because of FCO advice would be unable to claim a refund.
As countries in Europe start to open their borders again, it might become more feasible to catch a flight abroad from the UK. However, all travel insurance will be invalidated while the current blanket ban is in place; you will currently have to quarantine for 14 days when you return home to the UK; and the country in question might also impose its own quarantine when you arrive, or demand a health certificate.
Can I travel within the UK?
At present, it is still against the rules to stay overnight somewhere unless you are a person living alone or a single parent with children under 18, in which case you're allowed to pick one household to form a "support bubble" with and are permitted to stay the night at their home.✕Skip in 5
It's likely that this might change in England from 4 July, which is the date mooted for stage three of the government's roadmap to recovery.
Many English hotels are gearing to reopen from around this time – for example, the The Pig hotels brand is opening some properties from 4 July – complete with stringent new cleaning measures.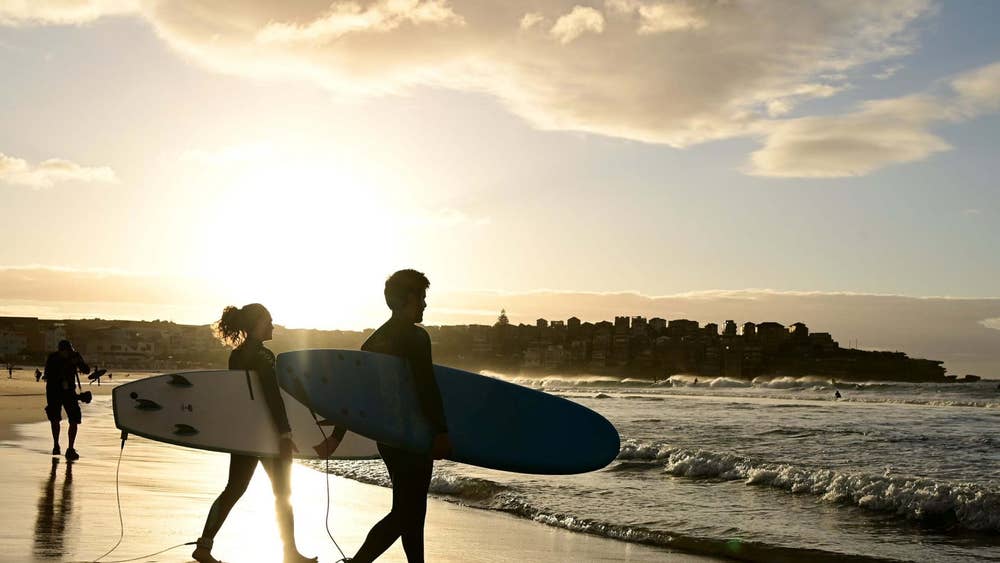 Elsewhere, Scotland aims to open to visitors on 15 July, while Northern Ireland – and the republic – are opening up to tourists on 20 July.
The Welsh government has not yet said when tourism will resume.
Since 10 May it has been permissible to travel within England by car, as long as you don't stay overnight. Day trips to national parks, National Trust gardens and the beach are all allowed, as long as you drive and return home the same day. Public transport is still reserved for "essential journeys" rather than leisure travel.
When is the advice against international travel likely to end?
Technically this could happen at any time, as the FCO says the advice is "being kept under constant review".
It may coincide with the introduction of "air bridges" – bilateral agreements with countries guaranteeing that people can travel between the two without quarantining – which have been touted as a potential means of restarting tourism.
If an "air bridge" is agreed with another country, it would make sense that the FCO advice is also changed to enable holidaymakers to actually go there.
If the travel restrictions are eased without an air bridge agreement in place, travel might still be nigh-on impossible – Britons would have to quarantine for 14 days upon their return to the UK, and could potentially also be forced to self-isolate for two weeks at their holiday destination. Spain, for example, has suggested it would need a reciprocal agreement from the UK on quarantining.
The UK quarantine policy, which has been in place since 8 June, is being reviewed for the first time on 29 June.