As late as last year, the automotive industry in Thailand was the largest in Southeast Asia and the twelfth largest in the world, with an annual output of around 2 million vehicles. But in April this year, Thailand's car production hit its lowest level in 30 years – just 24,711 units – amid weak global demand, factory shutdowns and widespread layoffs. The industry may not even reach the 1 million unit threshold this year, a 50% decrease from 2019, according to the Federation of Thai Industries.
A spokesman for the FTI's Automotive Club says if the pandemic is not 'controlled' by June, the industry could suffer far longer as the global economy and purchasing power continue to sag.
In February, General Motors announced that it was pulling out of Thailand, ceasing manufacture of its Chevrolet brand here and selling its plant in Rayong province to China's Great Wall Motors. Toyota, Honda, Mitsubishi, Ford and Mazda shut down production lines from March to April because of falling car sales and the government policy to let employees work from home due to the Covid-19 crisis.
From January to April, the industry produced 267,617 total units, a 29.4% decrease year-on-year. April's 24,711 units was a decrease of 83.6% year-on-year and dip of 83.2% from March. The sector produced 13,713 vehicles for export, an 81.8% year-on-year decrease.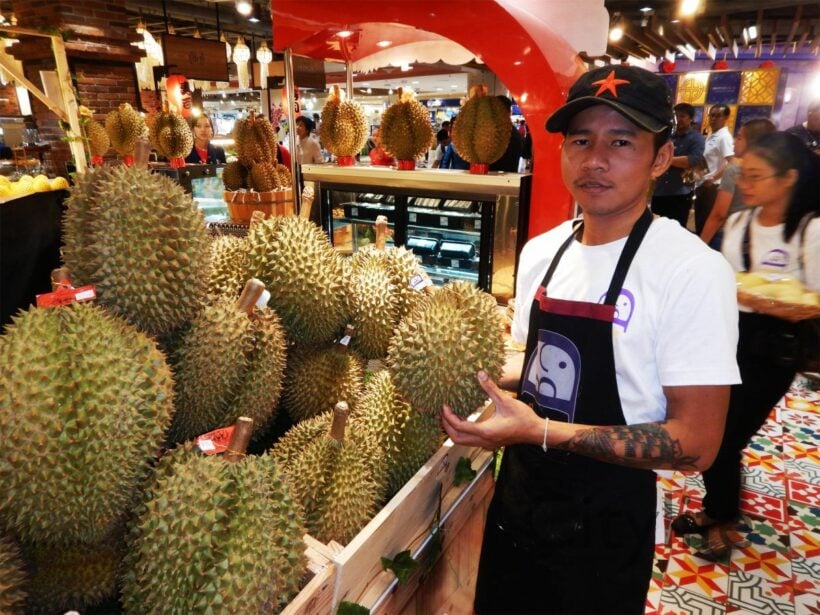 PHOTO: Chiang Mai CityLife
8 Chinese cities will host Thailand Fruit Golden Months Festivals as local governments there begin easing lockdown measures and travel restrictions. The director-general of the Department of International Trade Promotion made the announcement yesterday, saying the the festivals will promote Thai fruit exports around China.
"The campaign aims to increase the export of durian, mangosteen, longan, mango, rose apple, coconut, pomelo and banana. China will host the festivals from May to July in Shanghai, Qingdao, Nanning, Chengdu, Chongqing, Xian, Xiamen and Kunming."
"For offline activities, sales booths will be set up at leading department stores in each city. As for online activities, the department and the local authorities will jointly host online business matching from May onwards to invite Chinese retailers to order Thai fruits online to sell in their stores as well as hold promotional campaigns with Chinese mobile applications, like Geso and Hema, to increase sales."
"The department will also promote Thai fruits in other markets, such as Singapore, Myanmar and Laos in a similar manner once the local governments ease lockdown measures."