e hospitality industry has understood the importance of hygiene and sanitisation in the new business environment, which we will face once travel starts and people begin to move around and stay in hotels. While it is still too early to tell when the hotels do open and more importantly, when will the travel restrictions get relaxed, this is the time many hotel chains are working on new SOPS and methods to tackle what they may have to face soon.
"What we are seeing right now is that there is still not much clarity on how the situation is evolving. Obviously, this is leading to uncertainty in people's approach to travel at this point in time, between closing of airports and other mediums and channels of travel, we are seeing travel substantially hit. One of the things that we feel, as we come out of this, the new normal is going to be defined by, is obviously customer behaviour. We believe that there will be a very clear preference of customers to gravitate towards hotels or accommodation options that are able to demonstrate and effectively communicate sanitisation and hygiene protocols," said Neeraj Govil, Senior Vice President, South Asia with Marriott International.
Govil was speaking with ET Hospitality exclusively on his chain's approach to reopening and of their freshly announced 'We Care' initiative which encompasses new SOP's for Back of the House, Associates, Front of the House and Guest Check in/out.
"We believe that's (sanitisation and hygiene) going to be important. We also believe that social distancing will continue to manifest itself in customer approach and the organisation's approach in dealing with those customers in the year term at the very least," he said.
He added that there was a need to ensure that local government guidelines and also directives that are related to the hotel sector are incorporated into anything that they did.
About the We Care program, he said, "What are the emerging trends that we can look ahead and work towards? We have put together a very comprehensive plan. It is an amalgamation of a lot of what Marriott is going to announce at the global level, which is going to be launched across all of our hotel."
As with anything done at Marriott, two hotels have been chosen to be the starting point for the program. "We chose two of our highest profile hotels, the JW Marriott Aerocity New Delhi, which is able to showcase and demonstrate everything that we are looking to do and the Ritz Carlton Pune," he said adding that the program will be followed across the majority of hotels in the Marriott International.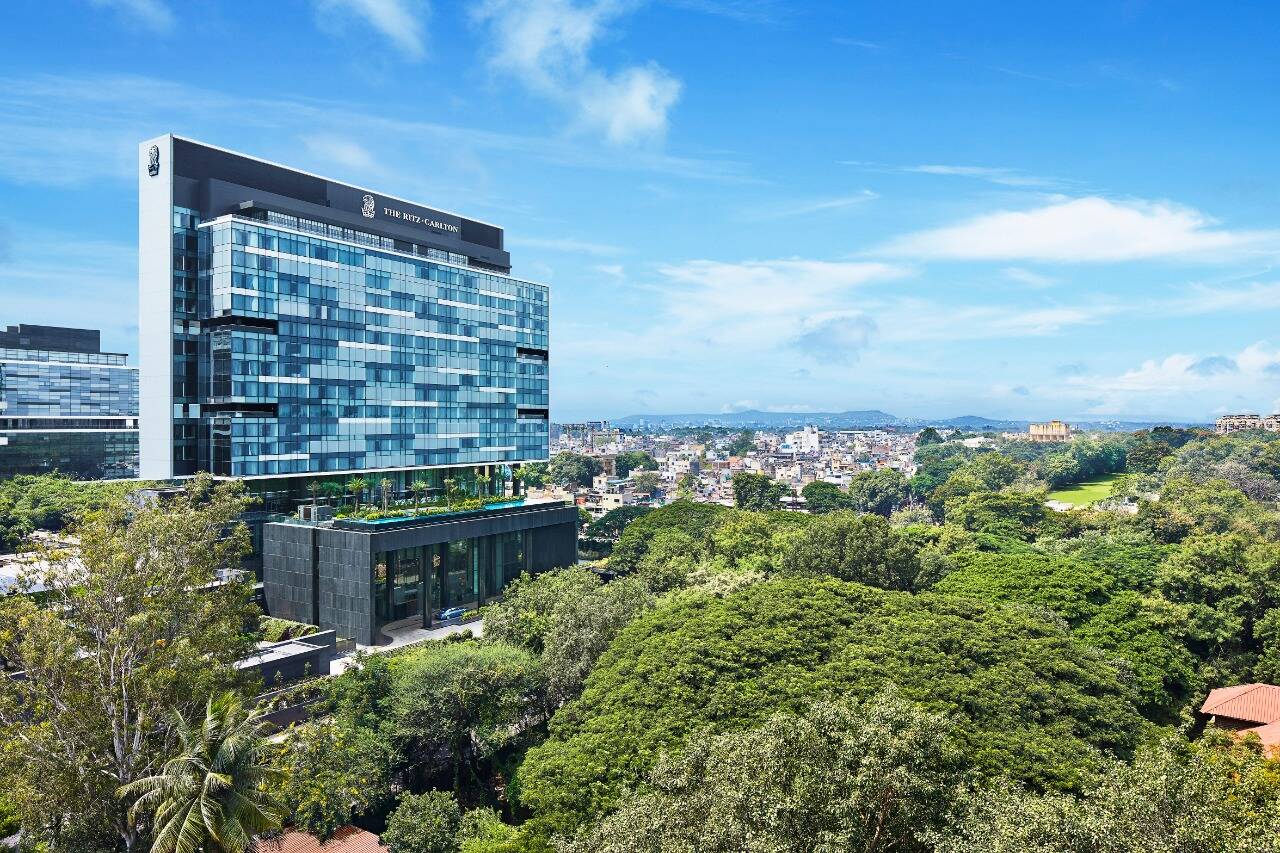 The group is working with two key partners, both in India as well as globally, Diversey and Ecolabs, to ensure that it works toward what can be called 'clinically' clean hotels.
"The We Care program will be all encompassing. It Is about adapting our hotel procedure, processes and basically hotel operations to ensure that customers that walk into our hotels as we re-emerge from this, feel a heightened sense of safety, security, comfort and consistency. Most importantly we demonstrate that we value their loyalty," he added.
"We want to do the same by the associates. When they come to work, the We Care program basically covers anywhere between 145 to 200 touch points, based on the size and scale of the operation of the hotel, including at the associate level," he said.
"We are also ensuring that we do the basics. We are making sure that every hotel will have a person who is very focussed on the hygiene aspect on every shift. Who will monitor and record how things are being done. An extra set of eyes and pair of hands to oversee those who will ensure that in the near term this is the primary focus. We are ensuring that we have very stringent protocol in place around what to do, if an employee or a guest is tested positive. How do we act quickly to ensure that everyone else is protected," Govil added.
The company is also going to work closely with ICMR as well, asking them to come and review the processes, he said.
Marriott at a global level has announced that it will use electrostatic sprayers which are going to use hospital grade disinfectants essentially to sanitise surfaces. They are also testing ultraviolet light technology for things like sanitising customer keys and other devices shared with associates, he added.
The endeavour is to make sure hotels are safe and they present that level of safety in an appropriate manner to the guest.
"We are using pretty cool things like a QR code which one can scan that will tell you how a particular area has been cleaned, the frequency with which it has been cleaned, the chemicals that have been used to clean it," he said.
The chain is also looking to minimise direct contact between associates and customers as well as contact between guests themselves. A number of things are going to be done.
"Some of our hotel front desks will have protective shields so that there is no direct contact between a customer and an associate, even when they are speaking to each other," according to Govil.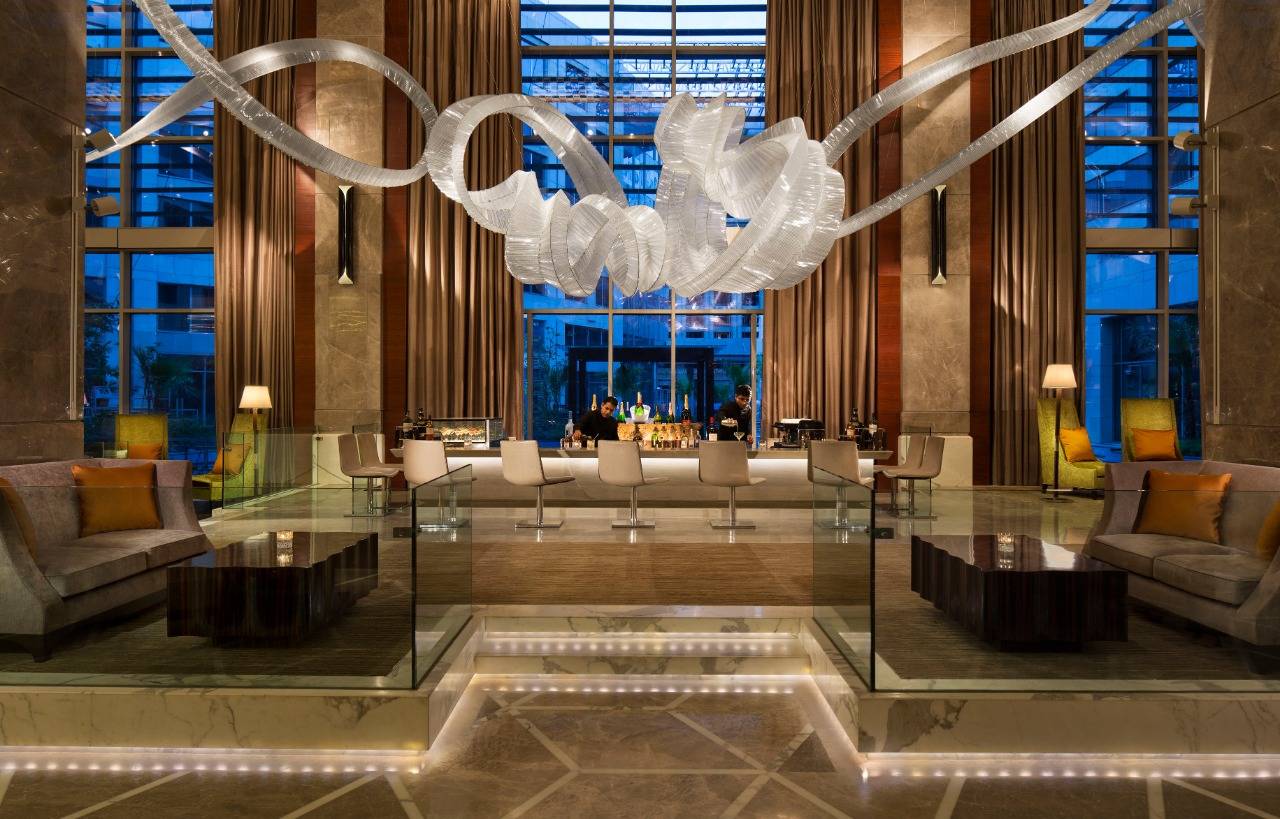 The same protocol is being explored for buffets, though they were still a long way away from happening. The other aspects of the hotels that needed to change because of the social distancing norms were elevators which had to have their capacity cut and banquet spaces which needed to reduce numbers by 50 percent or more, he added.
Using mobile phones to check-in, check-out, order in-room dining and more, are possibilities which are also possibilities going forward.
"We are obviously looking at decreasing the seating capacity in restaurants by making space between tables. If required, due to high demand, we will increase the hours of operation to accommodate everyone," he said.
"I do believe there is merit in having contactless guest experience. More so, when customers in the very near time decide to travel, we need to be giving them the peace of mind that the hotels that they are choosing to stay at are doing everything to ensure their safety in these times," Govil told us.
He stressed that there has to be intensive rigorous training of associates so that they understand the severity of the issue. They understand that even a minute lapse can lead to larger ramifications for everyone involved.
"Just as important in the near term to ensure the sustainability and attractiveness in the business because we do know that Covid 19 will recede and confidence in travel will be re-established and we want to make sure that when our guest decides to travel we are out there to welcome them," he said.
"Let us remember we are going to be reopening facilities in a staggered fashion, it's safe to say that we are not going to see hotels open every single facility. Let's also agree that we are going to be serving a lot less quantum of customers than we did before. We are going to service them with a lot less employees as well because of social distancing," he added.
On the point of what it would cost the hotel, the management and the owners to bring about the changes according to this program, Govil said, "I think it's about reorganising, redeploying current facilities to ensure that a lot of the norms are followed. Will there be some cost implications? Yes. There we are working with our partners to ensure that is minimised as much as possible, Part of it will be absorbed in operations, part of it will become part of the normal. I would envisage part of it will be passed on to the consumers."
He stressed that he didn't believe at this point there was a need for heavy scale initial investments. A lot of what he spoke about was not about spending more money, at this point of time.
Support for the measure is not only from associates but from owners as well. "They are obviously heavily engaged at this point. A number of them have shared these reports. The owner community within Marriott is broadly appreciative of this. They understand that this is the need of the hour and this is about doing the right thing about the business and right thing by all the stakeholders. Everyone has been very supportive. We have solicited a lot of the ideas from them," he said.
They also agreed with the principle of the We Care program which was more about reorganising and redistributing existing resources with a heavy emphasis on training, Govil added.