Since Japanese Prime Minister Shinzo Abe announced an official state of emergency over the coronavirus pandemic on April 7, the nation's major cities have been in the eye of the storm.
In Tokyo, major department stores have closed down, nightlife venues are facing dire times and many restaurants are offering "bento" takeaway lunchboxes as alternatives to drinking and snacking at after-work izakaya bars.
But what does that mean for the country's ever-thriving adult services industry?
In Tokyo, the adult entertainment industry is very much built around immediate, face-to-face convenience. Stressed salarymen can pop into a hostess club to chat with a young woman – for a fee – or rent a 40-minute booth in a pinsaro, or oral sex bar, for around 6,000 yen (US$55).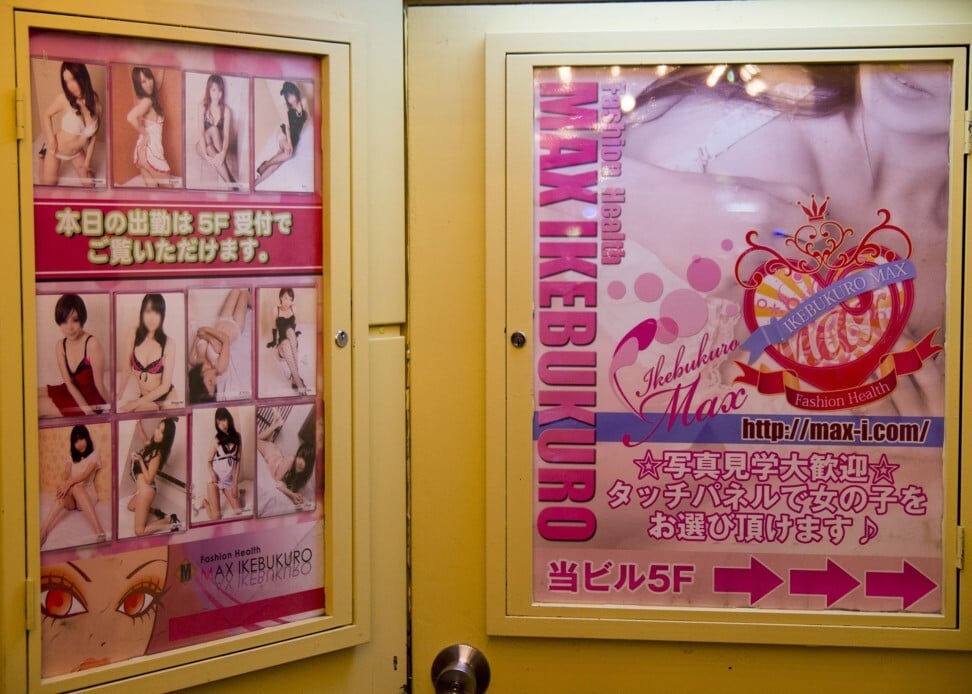 Advertisement for a club that offers sexual services except intercourse in the red light district of Tokyo's Ikebukuro area. In Japan, oral sex is not considered prostitution. Photo: Tribune News Service via Getty Images
Unlike other countries where stricter measures have been enforced, the Japanese government has requested, not told, many businesses to close. This has left sex workers and adult-industry business owners in a "grey zone": do they stay open and try to maintain clients while risking their health? Or shut entirely and face losses?