The Elephant Festival is an annual event that is celebrated in Jaipur every year; it attracts tons of visitors from around the country. This year, it will be celebrated on March 10, 2020, on the day of Holi. This festival of spring also signifies celebrating the colours of the season. Needless to mention, the Holi celebration in Jaipur is one of the most enthralling ones, which will surprise you in many ways.
The festival is organised on the full moon day of Phalgun Purnima (which falls in the month of February/March) as per the Indian calendar.
Now, as the name suggests, Elephant Festival is celebrated with elephants. The festival is concluded with a colourful parade that sees decorated elephants, as well as camels and horses wearing anklets, beautiful saddles, head plates, ear danglers, and other jewellery. The colourful procession also includes palanquins and chariots. People greet and sprinkle colours on them, and the best-decorated elephant takes away the award in the end.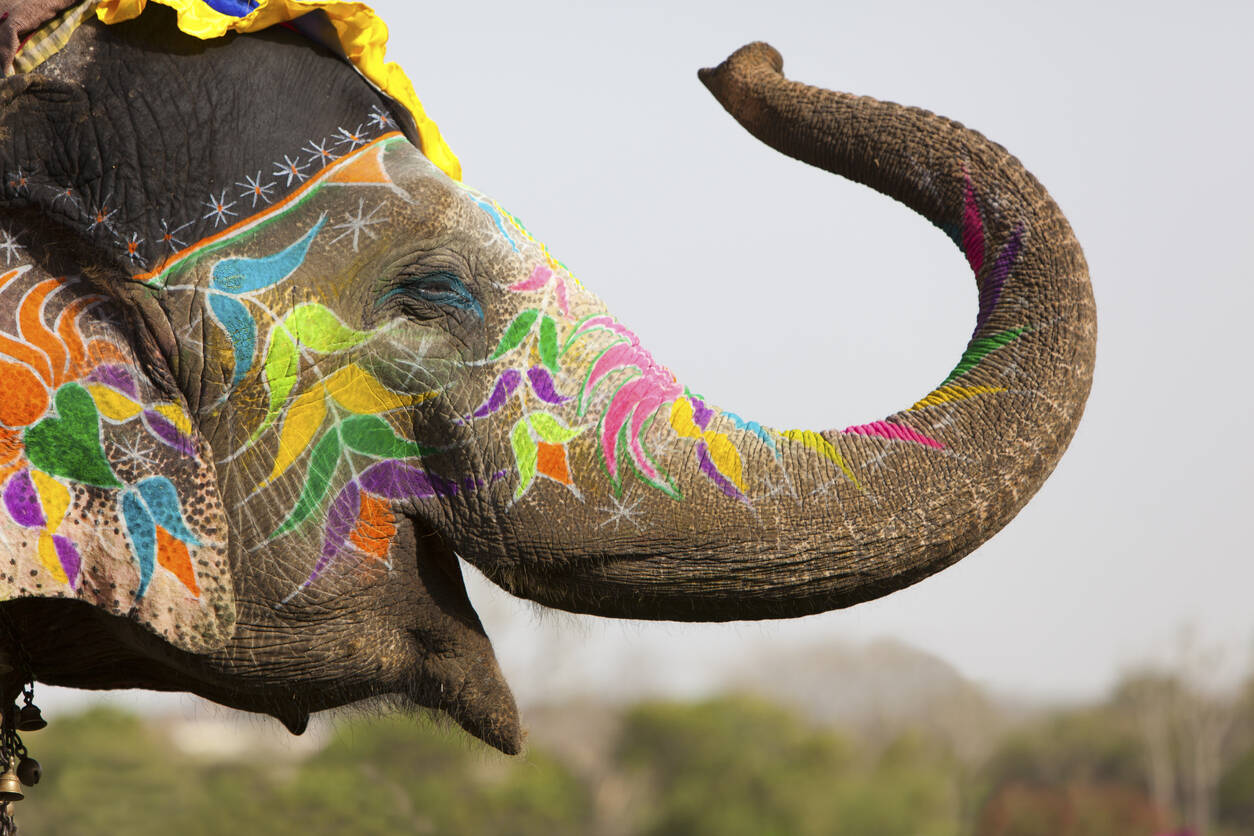 Credit: iStock
Traditional dances, live concerts, and music make this festival even more lively. The event is hosted at the Rajasthan Polo Ground, and entry to the event is free for everyone.
This festival attracts a huge number of crowds, which includes both domestic and international tourists. The Elephant Festival is organised by Rajasthan Tourism, which has now become an important part of its annual events calendar. Earlier, this festival was held at the Chaugan Stadium located in the old city area of Jaipur, but its venue got changed in 2011 with the ever-increasing number of visitors. Now, it is now at Jaipur Polo Ground, situated just opposite Sawai Mansingh Stadium.