The city is most definitely one of the best places to visit in India, and has regularly featured in major international magazines as one of the most important cities to travel to.
Located in the district of Ernakulam, the city is the most populated in the state of Kerala, but never fails to charm. Ask any well-meaning Keralite living outside the state, and they light up at the sound of Kochi. While the rest of Kerala is the ideal definition of God's Own Paradise, Kochi enamours when it comes to history. We are revisiting one of the most important attractions of the city (located inside of the area known as Fort Kochi), and that is St. Francis Church. Why? Because this is the first Portueguese church in India, and was once the final resting place of Vasco da Gama.
History still stands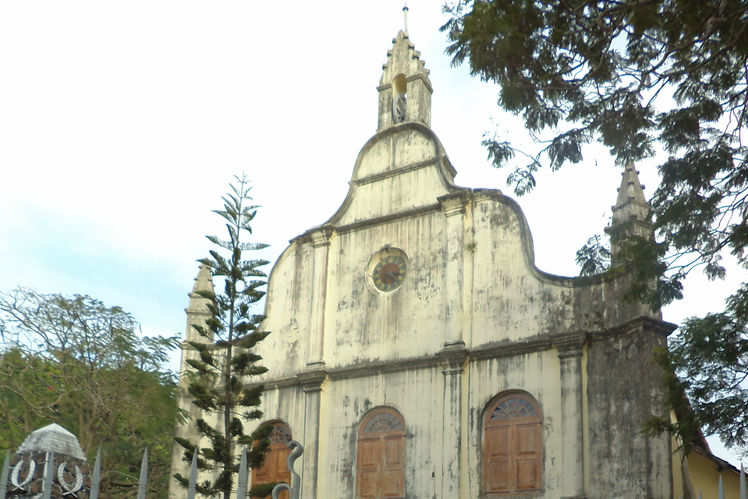 Credit: Getty Images
St. Francis Church was built back in 1503, and was the first Portuegese church in India. Founded by Pedro Alvarez De Cabral, it has been built in a Persian architectural style, much like most other churches constructed in Kochi.
The original church was made of wood, and was named St. Bartholomew, but it went through a renovation in 1516, and was then renamed as we know it today. History has it that Vasco da Gama was the first person to discover the historic sea route from Europe to India, and he had landed at a place near Kozhikode in 1498. The founder of the church, Pedro Alvarez De Cabral was the next to follow. After seeking permission from the Raja of Cochin, they built a fort, and within the fort they built the church.
Inside the church you will find yourself facing only a cross, and there is a very special fan that is made of cloth, and has been preserved. Moreover, the church's wooden ceiling and the floor tiles also date back to hundreds of years.
History has it that Vasco da Gama died during his third visit to India in 1524. Thereafter he was buried inside the St. Francis Church, but after 14 years, his body was moved to Lisbon. Visitors can still see the gravestone of Vasco da Gama here.