There are no free lunches, but irrespective of this famous adage, it is possible to find free food in Delhi. All you need to do is this quick guide to navigate your way to the right place. Trust us, you will find your free meal and eat it too.
Gurdwara Bangla Sahib

If you have no money in your pocket and still wish to have a satiating vegetarian Indian thali meal, simply walk into the dining hall of Gurdwara Bangla Sahib in Connaught Place, New Delhi. Devotees and visitors are respectfully served a full-fledged meal in this expansive Sikh shrine irrespective of your caste, creed or religion. The free langar runs in three shifts throughout the day and night. If you wish, you can pay back in kind for the free meal by volunteering in cleaning the utensils or by performing any other service at the Gurdwara.
Chattarpur Temple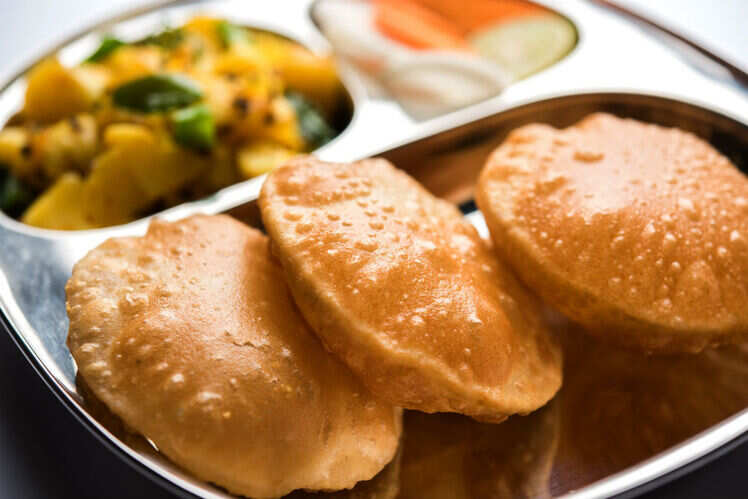 Known by the name of Shri Adya Katyayani Shaktipeeth, this landmark shrine of South Delhi is spread over a vast area. In fact, if you are a first time visitor, it will take more than half a day to explore the entire temple complex whilst absorbing its architectural beauty and the devotional vibes. After spending so much time at the temple complex, it is natural for most visitors to feel hungry. However, you need not venture out of the temple complex to look for food as there is a free-for-all kitchen that is run in-house. A humble Indian meal is served at the daily bhandara for anyone who wishes to partake in the prasad.
Café XCO

A café situated in North Delhi, this small eatery runs for a noble purpose–serving free food and beverages. All you need to do is offer a book and get a free meal in return. Alternatively, visitors can barter or share their book. The café is run by young turks who believe in exchanging knowledge for the sake of food.
ISKCON Temple

ISKCON Temple in Delhi runs a free food distribution programme under which delicious vegetarian meals are served to devotees as prasad on a daily basis. On festive occasions, they serve even more elaborate meals. The meals are prepared with cleanliness by the devotees and volunteers, and it is first offered to the presiding deity before being distributed as prasad.
Hotel Royal Plaza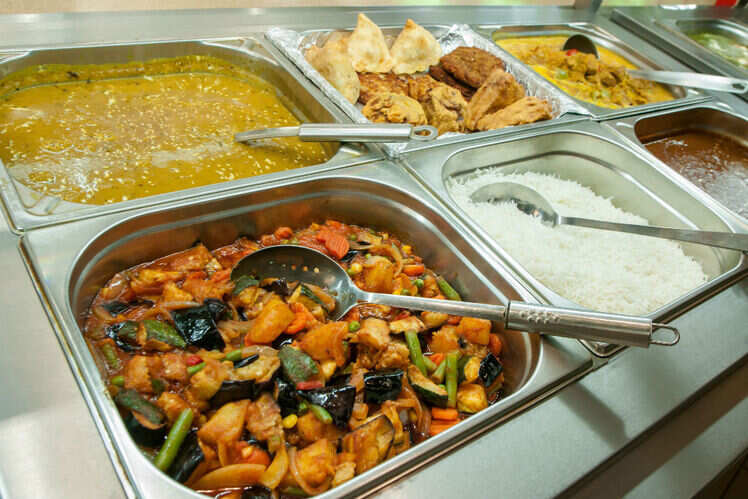 When it comes to serving free food without any distinctions, Hotel Royal Plaza has set an excellent example for its contemporaries by cooking fresh meals and distributing them to one and all every week. From taxi or auto drivers to hungry tourists, anyone can enjoy the free buffet meal made by the hotel. Talk about food for charity.