TD founder Gary Marshall cruises aboard PONANT's Le Lapérouse
This exclusive cruise feature is brought to you by TD founder and co-chairman Gary Marshall aboard PONANT's small luxury expedition ship Le Lapérouse en route to Osaka, Japan.
If first impressions were anything to go by, this 13-night voyage looks like it's going to be one for the memory banks for many years to come and certainly a bucket list dream ticked off my long list.
In the spirit of quintessential European taste, the design experts have hit the mark with this classy and elegant purpose-built expedition ship. From the moment you walk up the gangway and enter the lobby of this yacht, you are greeted by the ship's captain, Fabien Roché, who is accompanied by his smiling and attentive smartly dressed crew, most of which come fully equipped with super cool French accents waiting to attend to your every need.
Owner's Suite ©PONANT Christophe Dugied
Le Champlain – Prestige Suite ©PONANT François Lefebvre
Le Bougainville – Deluxe Stateroom ©PONANT Nicolas Matheus
PONANT's Le Lapérouse features 92 spacious staterooms and suites, four of which boast some 45 sqm of space + 30 sqm balcony — all elegantly appointed like anything you would expect from some of the best hotel rooms in the world.
Designed and decorated by the French designer Jean-Philippe Nuel, each stateroom has large windows and decent size balconies to sit and enjoy the morning views with a cuppa in hand or relax at sunset with a glass of your favourite beverage. It already includes king-size beds, lounge area, door to balcony, bath-tub or shower depending on the stateroom, selection of French-brand toiletries, flatscreen and satellite TVs, Wi-Fi access, direct telephone line via satellite and room service twice daily.
In the Wake of General MacArthur: The Legacy of World War II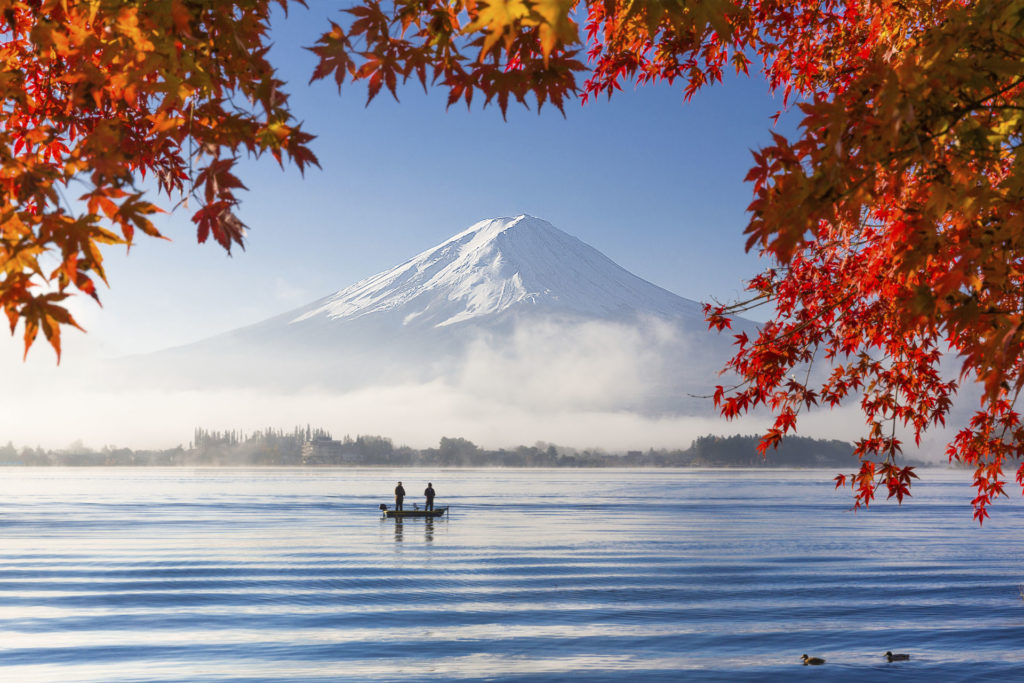 PONANT's 14-day cruise itinerary 'In the Wake of General MacArthur: The Legacy of World War II' originates in Hong Kong, visits Taiwan and meanders up throughout a series of some of the most enchanting and interesting islands that Japan has to offer and finishes in Osaka. While on Le Lapérouse, guests are treated to significant immersive experiences and premium luxury service.
Highlights include Japan's iconic UNESCO World Heritage Sites: The Miyajima Sanctuary and vermillion Torii, the Hiroshima Peace Memorial Museum, Shuri Castle in Naha on Okinawa Island, as well as the shrines and landscapes of the Mt Fuji.
PONANT – French luxury cruise line
The only French cruise company in the world, PONANT has been offering luxury cruise experiences for more than three decades. The company prides itself for offering a unique cruise concept, combining exceptional cruise itineraries with 5-star hotel services.